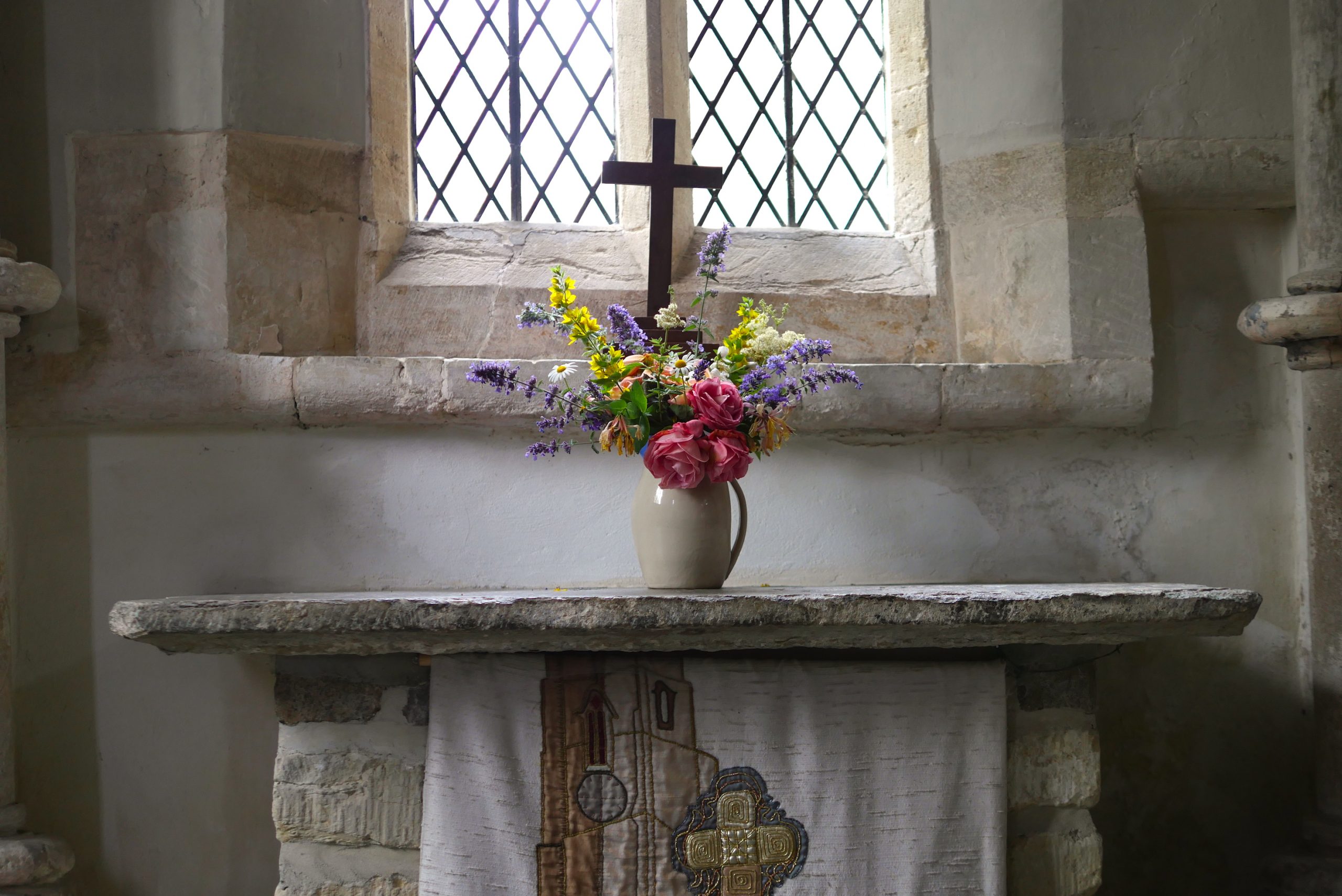 Photo credit: Sara Hudston
2021 SERVICES – The Church is open for collective worship.
Wonderfully, we shall be meeting face to face (or mask to mask) once again! Come and join us for worship and celebration at St Candida and Holy Cross. Thank you to everyone who has supported us over the last few months; we are very grateful.
JULY 2021
Sunday, 11th July, 11:00 am Eucharist and second talk related to the questionnaire circulated recently and to look at the journey of the Golden Cap Team. Led by Rev. Chris Martin
Thursday, 15th July, 2:30pm Journey to our Heart Workshop. 1.5 hour session with Rev Chris Martin and Rev Ginny Luckett. To discuss the word clouds created from the survey earlier in the year. Main questions including: What surprises you about the word clouds? What from the past and present church comes with us to the future and what stays in the past? What might that mean, if anything? What ideas do you have about the future church inspired by the future church word cloud and how might we do them? Refreshments will be offered if it is COVID safe to do so. Please let Margaret know if you are planning to attend: margaret<at>goldencapchurches.org
Sunday, 25th July, 11:00 am Morning Service, Led by Rev. Eddie Howson
The church continues to be open for private prayer every Wednesday from 10:00 am- 4:00 pm and Sunday from 12:30-4:00pm.
Please use the NHS app to register your visit to the church if you are able to do so. We would be very grateful if you could continue to use the red disc system (place a red disc found at the entrance where you have sat in the church so others may use a different location for their prayer), wear a mask, sanitise and please, please do not visit if you are suffering from symptoms of Covid-19.
Here are a few of the recent services prepared for the Golden Cap Team of Churches, our local Benefice. Please visit the Golden Cap Team of Churches YouTube Channel (link here) for all previously recorded services created during the COVID19 lockdown.
Please consider making a donation to support St Candida and Holy Cross.