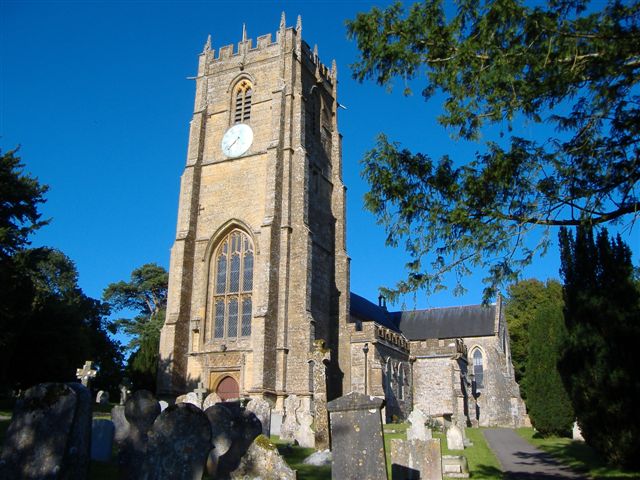 The church in Whitchurch Canonicorum, Dorset, England, Saint Candida and Holy Cross, welcomes you to this website.
Having served the local community of Whitchurch Canonicorum in the Marshwood Vale for over a millennium Saint Candida and Holy Cross (known locally as The Cathedral of the Vale) is a wealth of religious and historical significance.
St Candida and Holy Cross, along with the churches of Stanton St Gabriel's and St John the Baptist in Fishpond, make up the Parish of Whitechurch Canonicorum within the Salisbury Diocese. All three churches hold regular events and activities and serve their local communities as part of the Golden Cap Team Benefice.
The Church at Whitchurch Canonicorum, St Candida and Holy Cross open times are now Monday through Saturday from 10:00 am to 4:00 pm and Sundays between the hours of 12:30 pm and 4:00 pm.
The church located in the centre of Whitchurch Canonicorum is open for collective worship with services detailed below:
May – June 2022
Sunday, 22nd May – 11.00a.m. Holy Communion led by Rev'd Anne Howson
Sunday, 29th May – 11.00a.m. Wholeness and Healing Service led by Rev'd Lucyann Ashdown and James Ashdown
Wednesday 1st June – 11.00a.m. – St Wite's Day Celebration led by Rev'd Virginia Luckett
Please note that if you are planning a visit this summer, the church will be busy with weddings on the following dates: 14th and 21st May, 2nd and 16th July
The Services page will also provide current information about services as they are confirmed.
Please use the hand sanitiser provided at the door, wear a mask and maintain social distancing with other church users. The Golden Cap Team Council have agreed that people using the church, for services or other meetings, should wear face masks and be asked to use the hand sanitiser provided at the church entrance.
If you have any queries please contact the Church.
Please consider making a donation to support St Candida and Holy Cross, the church at Whitchurch Canonicorum.
Photo credit: Sue Holmes