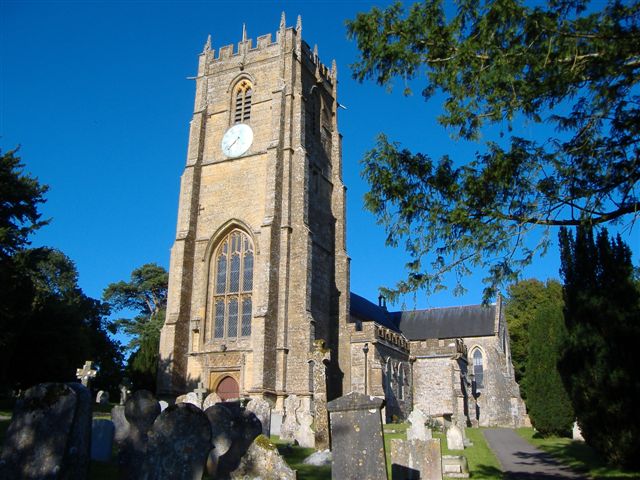 We are delighted to offer a guided pilgrimage along St Wite's Way on three dates this spring and summer. Click here for more details.
Saint Candida and Holy Cross – the church in Whitchurch Canonicorum, Dorset, England – welcomes you to this website
Having served the local community of Whitchurch Canonicorum in the Marshwood Vale for over a millennium, Saint Candida and Holy Cross (known locally as The Cathedral of the Vale) is a building with a wealth of religious and historical significance
St Candida and Holy Cross and the churches of Stanton St Gabriel in Morcombelake and St John the Baptist in Fishpond make up the parish of Whitchurch Canonicorum in the Salisbury Diocese. All three churches hold regular events and activities and serve their local communities as part of the Golden Cap Team Benefice.
St Candida and Holy Cross is open Monday through Saturday from 10am to 4pm and Sundays from 12:30 to 4pm.
The church is in the centre of Whitchurch Canonicorum and is open for collective worship, with services and events as below: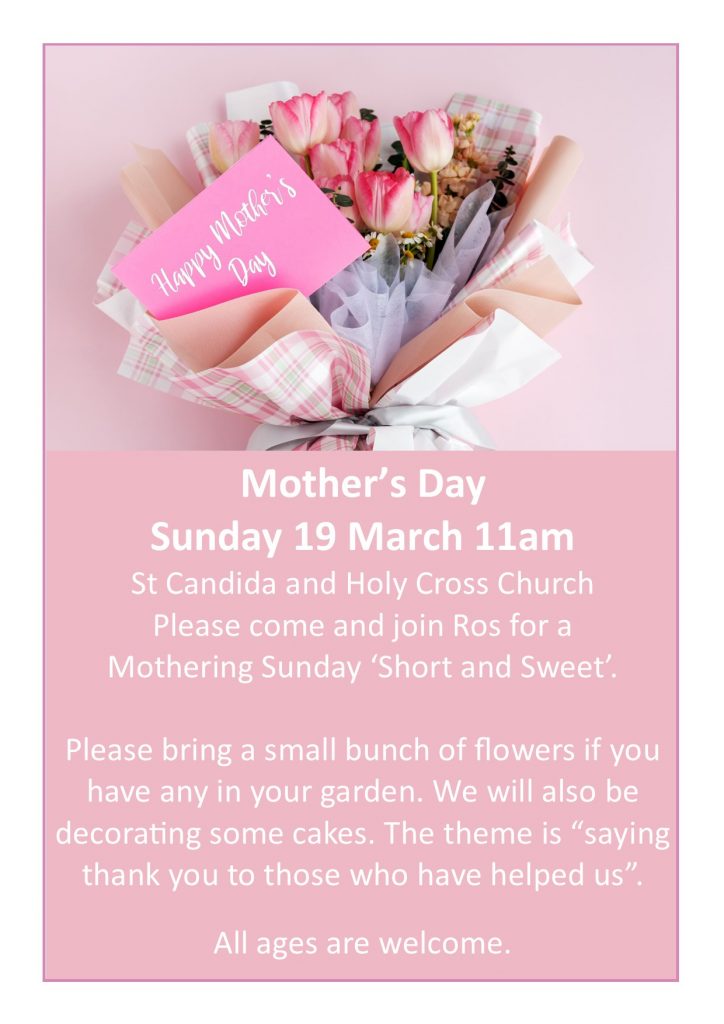 March 2023
Sunday 12th March at 11am: Holy Communion and healing service led by the Revd Anne Howson
Sunday 19th March at 11am: Short & Sweet for Mothering Sunday led by Ros Woodbridge (see above for details)
Sunday 26th March:
11am: Celtic Worship led by the Revd Ginny Luckett
6pm: Choral Evensong led by the Revd Chris Martin, with our special choir
April 2023
Sunday 2nd April (Palm Sunday): Please come and join us at 10.45am at The Five Bells Inn where Pat will provide a carrot or two for Betsy's donkeys, Belle and Ben, before we process down the road to the church bells ringing. The Revd Sarah Keen will bless the palms before we leave and there will be a short service on our arrival at the church.
Seaside Store food donations
We are putting out the green boxes by the porch door entrance from Palm Sunday and over the Easter period until 17th April. Please give generously to those who are in real need. The Seaside Store redistributes surplus food from retailers and other sources (including donations) at vastly reduced prices and often free. It's a much-needed voluntary initiative run by the Coastal Community Cupboard, part of the Lyme Regis Development Trust. There are leaflets in the church about the service, or you can read more about it on Facebook (click here).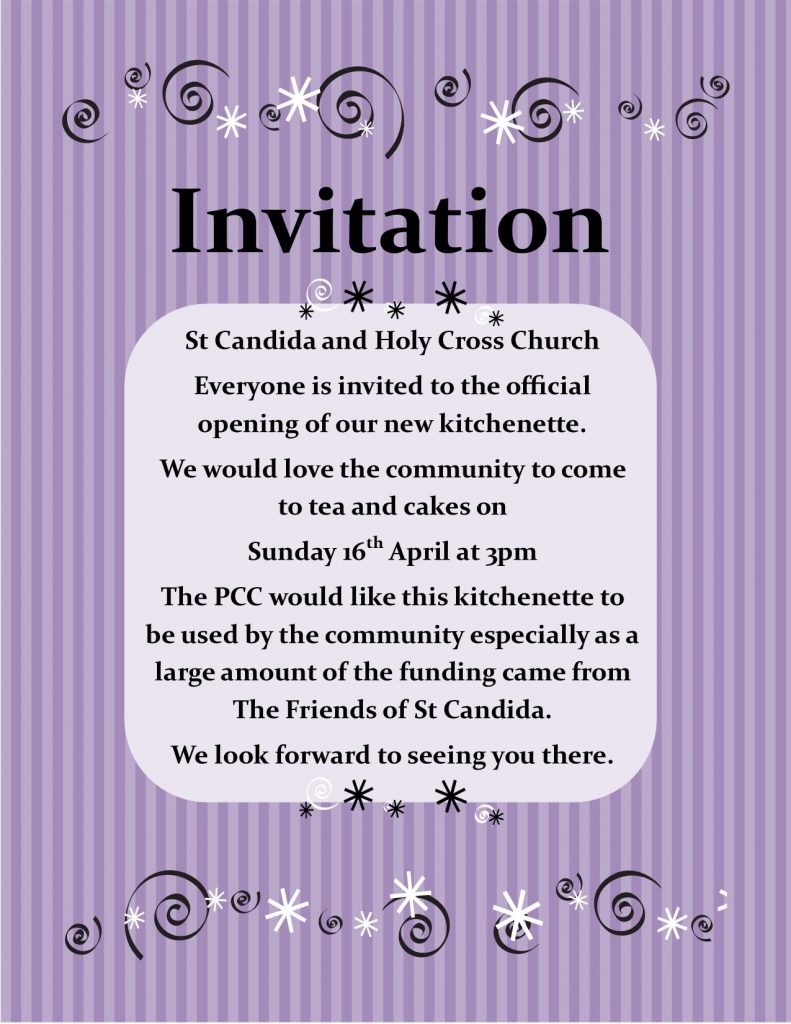 Coronation weekend – advance warning
On Sunday 7th May at 11am we are holding a Hymns & Pimm's service at St Candida & Holy Cross Church to celebrate the coronation of King Charles III. We thought you might enjoy a service of favourite and appropriate hymns with a glass of Pimm's or non-alcoholic beverage before your lunch. To help us organise the service, a list of hymns will be available in the church from 2nd April so you can make your choice(s). 
The Services page will also provide current information about services as they are confirmed.
Please use the hand sanitiser provided at the door when you enter the church.
Accessibility & Facilities: Please note that the church has a ramp at the West Door and toilet facilities inside.
If you have any queries please contact the Church.
Please consider making a donation to support St Candida and Holy Cross, the church at Whitchurch Canonicorum.
Photo by Sue Holmes