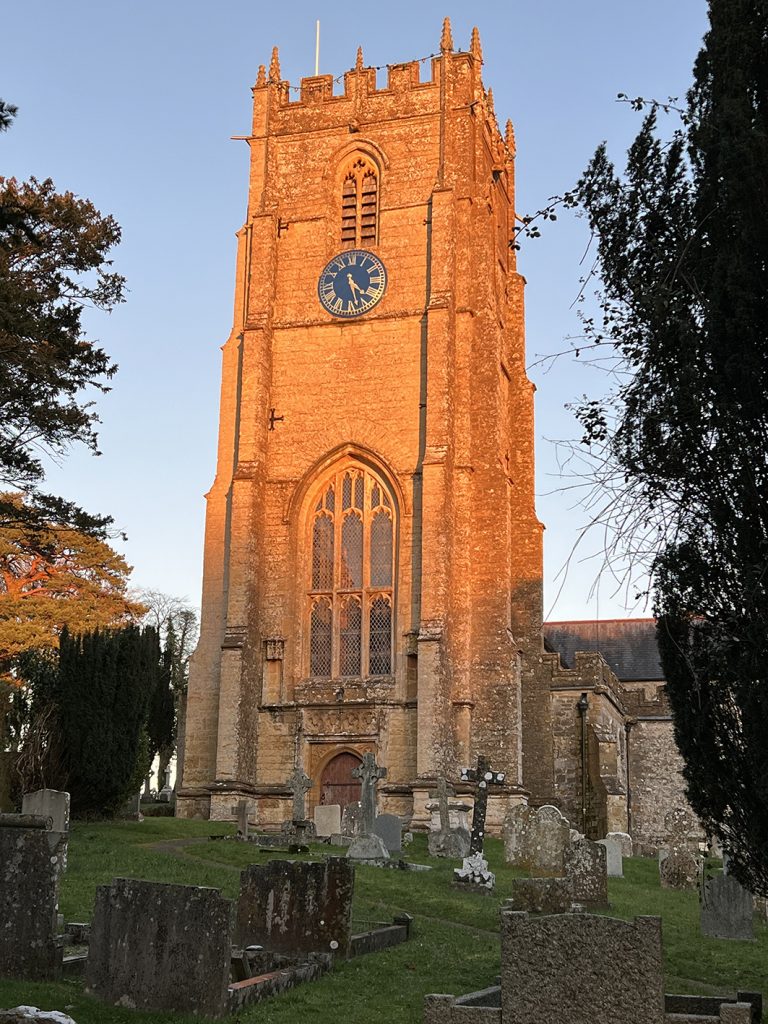 Sunday 3rd December at 2.30pm in the church
CHRISTMAS BRASS BAND CONCERT
with the Durnovaria Silver Band and Honiton Band under the baton of Elizabeth Carter
Charity collection
Refreshments available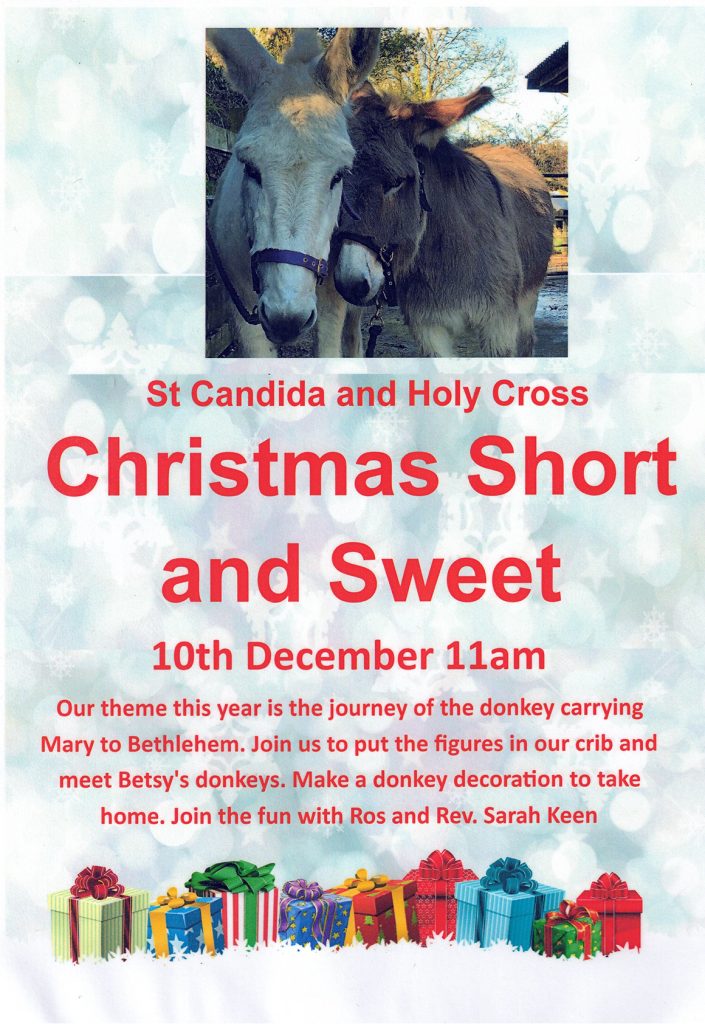 We were delighted to offer a guided pilgrimage along St Wite's Way on three dates this summer. We also have two dates planned for 2024 – click here for more details.
The pilgrimage on 4th June 2023 – on which we were joined by the Rt Revd Stephen Lake, Bishop of Salisbury – was featured on BBC Spotlight:
Saint Candida and Holy Cross – the church in Whitchurch Canonicorum, Dorset, England – welcomes you to this website. 
Having served the local community of Whitchurch Canonicorum in the Marshwood Vale for over a millennium, Saint Candida and Holy Cross (known locally as The Cathedral of the Vale) is a building with a wealth of religious and historical significance. 
St Candida and Holy Cross and the churches of Stanton St Gabriel in Morcombelake and St John the Baptist in Fishpond make up the parish of Whitchurch Canonicorum in the Salisbury Diocese. All three churches hold regular events and activities and serve their local communities as part of the Golden Cap Team Benefice.
St Candida and Holy Cross is open Monday to Saturday 10am to 4pm and on Sundays 12.30 to 4pm
The church is in the centre of Whitchurch Canonicorum and is used for a variety of services and other events.
Please see the services page for details of all our worship
The Friends of St Candida is a secular organisation that raises money to support and improve our beautiful church building. As well as one-off events, they organise the CommuniTea Cafe get-together on the first Sunday each month during the summer and early autumn. This has now finished for this year, but will restart in early summer 2024. The Friends have their own website here.
The Annual Parochial Church Meeting for 2023 was held in the church on Thursday 30th May. Click here to download the 2022 annual report from the Parochial Church Council (PCC) and here for the PCC accounts for the same period. 
Safeguarding: our church takes very seriously its responsibilities for the safeguarding of children, young people, and adults who may be at risk, and works in partnership with the Golden Cap Team and the Diocese of Salisbury to ensure that we work in accordance with best practice at all times. Please click here for more information, including contact details for our parish and diocesan safeguarding officers.
Accessibility & Facilities: Please note that the church has a ramp at the West Door and toilet facilities inside.
If you have any queries please contact the church.
Please consider making a donation to support St Candida and Holy Cross, the beautiful church at Whitchurch Canonicorum.
Photo by Adam Peat